Inspire to Grow
as a Leader

+ Build the drive to achieve success in your career and life.
Fall 2019 mentees online applications are NOW open!
Why Mentorship with YWiB?
The mentorship program provides an interactive learning environment for SFU's female leaders while focusing on facilitated growth and relationship building within SFU, as well as the broader professional community.
Mentors help to create an environment for mentees to build personal and professional confidence. They also contribute back to the SFU community by supporting inspiring female students in gaining a greater understanding of their aspirations and their value in the larger community, and establishing a one-on-one mentoring relationship that could last for a lifetime.
Student mentees are hand-selected based on their exemplary performance in diverse areas, which include their academic achievements, passion for leadership, engagement in leadership initiatives, professionalism, and dedication to their communities.
You must be a SFU Student to participate in the SOUL Program. For post-graduates, please check with YWiB Vancouver Chapter to see if they have a mentorship program for you.
This program is for anyone who is:
Proactive, keen and who is able to make and stick to personal commitments

Looking to meet new people and make meaning connections

Curious about a professional field and would like to explore it at a deeper level

Looking to connect with business professionals to gain life applicable insights and developing new skills

Motivated to learn and grow within their academic and professional career
In this extensive six-month mentorship program, selected mentees will have the opportunity to meet with respected and knowledgeable professionals that inspire them to grow as a leader, as well as to listen to the stories and experiences that will give them the drive to achieve success in their career and life.
The mentorship program launches in October and continues until April each year. Throughout the course of the mentorship program, mentees will build their network by creating connections with dynamic, engaging leaders, and they will track their growth and objectives through documenting their experiences in the mentee's SOUL Mentorship booklet.
Mentees will also have access to YWiB SFU panel and special events that will build confidence, improve their networking skills and provide the tools and resources for students to be successful in any professional environment.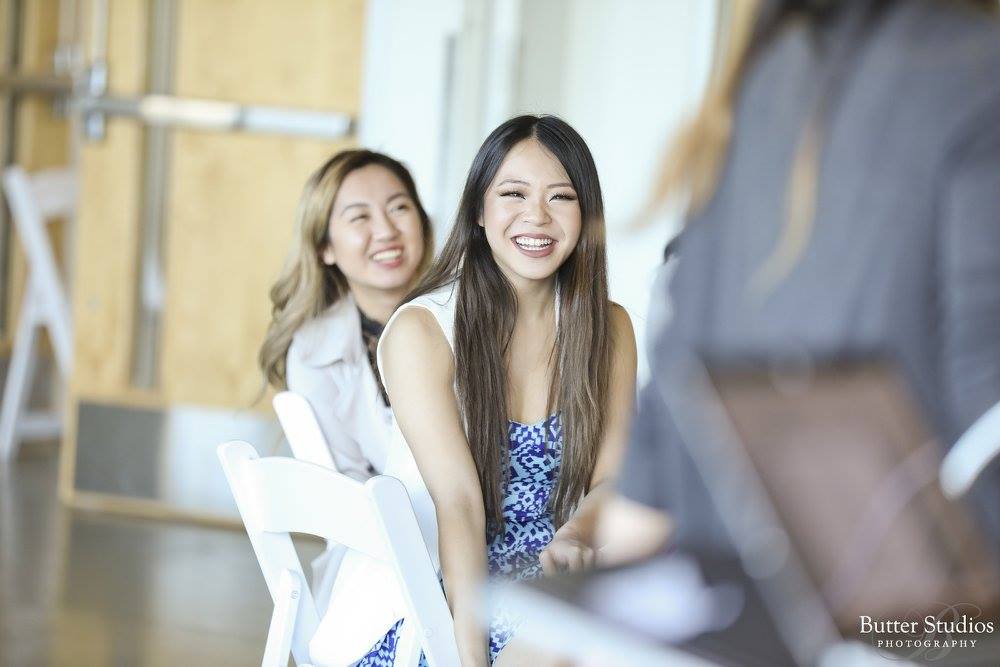 Includes a one year membership to YWiB SFU.

Explore your potential and discover
yourself through mentorship